Are you tired of losing money in the stock market?
Fed up with low interest rates on your savings,
money markets, and CD's?


Invest in the Land of Your Dreams for Less Than You Spend on your daily Lunch.


Cautious investors turn to real estate...growing interest in investment properties, partly fueled by the recent roller coaster ride on Wall Street. We have solutions for those investors wary of the sharp ups and downs on Wall Street. How about an alternative with some serious profit potential while reducing risk at the same time?

If you're looking for safer, more predictable returns for your hard-earned investment dollars, you should strongly consider investing in real estate. A real estate investment can be a secure, profitable way to grow your money consistently and should be part of any serious investment strategy.
We are in the business of making land ownership possible. Our staff works hard to locate ideal properties that you would want to own and we sell them to you at an affordable price. We will do anything to make land ownership possible for you, thus we offer financing with easy terms. We won't deny anyone the right to own the land of their dreams. We will make every effort to finance everyone no matter how bad your credit score is.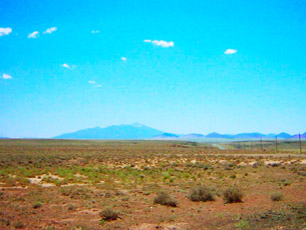 Gray Mountain, AZ - Flagstaff Area
40 Acres Just North of Flagstaff
Welcome to Coconino County, with its mild climate and plentiful trees, truly a paradise.   This is where you go when you want to get out of the Phoenix heat.   These large 40 acres are near Flagstaff Arizona in Gray Mountain.  Do your homework and invest now.  
More..